With the free agency freeze that dragged on into spring training, the Dodgers got a look at the top imported free agent that chose to sign with the other southern California baseball club. The Dodgers defeated the Angels 4-2 on Wednesday afternoon in Tempe Arizona, and fans were treated with a delightful match-up; Clayton Kershaw vs. two-way star Shohei Ohtani. Kershaw won the battle by whiffing Ohtani on a 2-2 curveball in the first inning to highlight his three scoreless frames on the day.
Before Ohtani signed with the Angels, the Dodgers were a finalist for his services. Unfortunately Ohtani decided not to sign with the Dodgers, instead inking a deal that will see him earn the MLB minimum salary over the next three seasons. Ohtani was 0 for 2, grounding into a double play in the fourth inning. He's collected just one hit this spring and seems to be slowly adjusting to major league pitching. Ohtani did not pitch in the game, playing as the DH against the Dodgers on Wednesday.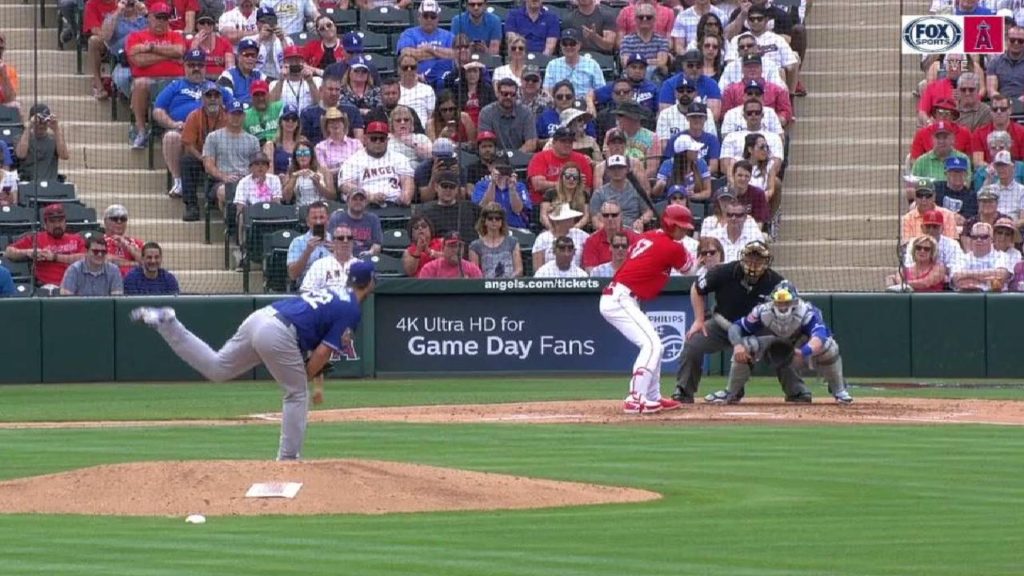 Kershaw sure gave him something to adjust to, which Ohtani failed to do so. Kershaw's trademarked uncle Charlie made Ohtani freeze like a snowman. Kershaw stated that he could care less about Ohtani's decision to sign with the Angeles and not the Dodgers. He also wished him luck. Ouch. This could turn into a marquee match-up in the near future.
The game saw the Dodgers score three of their four runs on home runs from Andrew Toles in the sixth inning and a two-run shot from Logan Forsythe in the seventh inning. Forsythe is quietly having a superb spring, batting .500. He was 2 for 3 on Wednesday with three runs batted in. Forsythe's RBI double in the second put the Dodgers up 1-0.The Angels added runs in the fifth and the eighth inning, including a solo home run from Colin Walsh.
The Dodgers are also expecting Corey Seager to take the field next Monday. Apparently the 2016 rookie of the year was scheduled to play a minor league game, but the Dodgers are going to be treating him with kid gloves. It's best for the Dodgers to be cautious here. This is Corey Seager here, and the Dodgers don't want to lose him for any extended amount of time. Austin Barnes is returning to the field as well. He played on Tuesday and is expected to play on Thursday too. The Dodgers will travel to Goodyear to take on the Cleveland Indians on Thursday evening. Alex Wood will counter Josh Tomlin at 5:05 PM.