The Dodgers open a series in Atlanta on Tuesday evening under the full watch of Darvish mania. Speaking of the Darvish Devil, according to David Vassegh, he'll pitch a bullpen session tomorrow and make his Dodger debut on Friday night against the Mets in New York. Rich Hill is scheduled to make the start on Saturday night. The Dodgers activated Tony Watson this afternoon and optioned Edward Paredes down to Oklahoma City. Watson will wear number 33. Darvish is expected to wear number 21.
Yu Darvish will throw a bullpen session tomorrow and make his #Dodger debut on Friday vs #Mets
Rich Hill will pitch Saturday. #YuMania

— David Vassegh (@THEREAL_DV) August 1, 2017
This will be the Dodgers first visit to SunTrust Park. This is the Brave's new home, but we've never seen it before. Apparently SunTrust Park holds 41,267 fans, and is located 10 miles northwest of downtown Atlanta. Apparently there is a waterfall in center field which is supposed to be similar to Coors Field. I don't know but sounds annoying to me.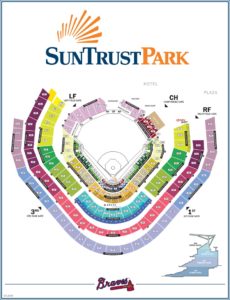 Anyways, the Numberfire guys give the Dodgers a 63.96% chance of winnings the opening game. The boys in blue are given a 60.92% chance of winning tomorrow, and a 62.7% chance of winning the series finale. I like those odds especially since the Dodgers are on pace to win 198 games this year. They've won 8 in a row and are coming off of a very exciting home stand that saw them win 8 of 10.
Kyle Farmer's thrilling walk-off pinch-hit two-run double is still ringing in our ears, and sweeping the Giants is undeniably sweet. Yes this season has been wonderful. The Dodgers are 27-18 on the road. The Dodgers are also 74-31 overall and 39-6 I believe in their last 45 games. The Braves on the other hand have been playing like garbage lately. They have lost five in a row and 8 of their last 10 and currently sit in fourth place in the NL East. They have a 23-25 record at home and are 15 games behind the Nationals.
The Braves will send youngster Lucas Sims to the mound to make his MLB debut tonight. What a moment for him, and hey no pressure or anything kid, you just have to face the best club in baseball. The Dodgers will counter with Kenta Maeda. Another top prospect in Atlanta, infielder Ozzie Albies is set to make his MLB debut as well tonight. He'll be playing second base and batting seventh in the Atlanta order. He's been ranked as the second best prospect in the Atlanta farm system. Matt Kemp is battling a hamstring strain and is not in the starting lineup tonight.
Maeda has a 2.98 ERA at Dodger Stadium, but has been horrendous on the road, sporting a lackluster 5.65 ERA away from Chavez Ravine.
Dodgers Lineup
Today's Dodger lineup at Braves:
Taylor LF
Seager SS
Turner 3B
Bellinger 1B
Pederson CF
Forsythe 2B
Grandal C
Puig RF
Maeda P pic.twitter.com/bD79r2pO3j

— Los Angeles Dodgers (@Dodgers) August 1, 2017
Atlanta Lineup
1. Ender Inciarte (L) CF
2. Danny Santana (S) 3B
3. Freddie Freeman (L) 1B
4. Matt Adams (L) LF
5. Tyler Flowers (R) C
6. Nick Markakis (L) RF
7. Ozzie Albies (S) 2B
8. Johan Camargo (S) SS
9. Lucas Sims (R) P
Go Blue!
DARVISH…….DARVISH……
He's so hot right now!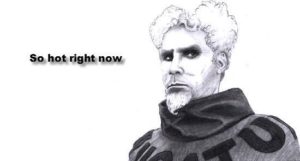 Sorry but it's pretty catchy….
Go Blue!