As the Dodgers face the Atlanta Braves in the NLDS. Dodger fans are reminded of the Kirk Gibson home run and our last World Series title in 1988. My memory of that moment was being 11 years old at my aunts house in EL Monte, Ca. Being in her front room with my cousin Adam. We jumped for joy when that home run was hit. My love for the Dodgers began that night. Well another nostalgia moment will be coming for us to partake in.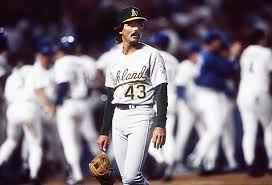 Walk-Off Stories: Improbably Gibson, debuts Sunday, Oct. 7 at 11:30 pm ET on FS1 following the MLB on FS1 postgame coverage. Directed by Mike Tollin and Jon Weinbach of Mandalay Sports Media, the film presents an entertaining and fresh retrospective of Gibson's historic walk-off home run in Game 1 of the 1988 World Series. It features unique footage and insightful interviews from players, coaches, broadcasters, and fans including Gibson, Dennis Eckersley, Orel Hershiser, Vin Scully, Dave Stewart, and more.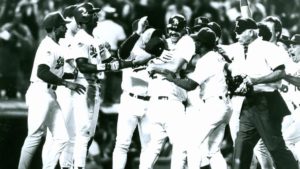 The Dodgers made me believe in miracles and underdogs that year. This Documentary will be different from other 1988 Dodger Documentaries that have come out recently because we can get to see interviews with fans which are hardly heard from in regards to this moment. I will be tuned in. Here's to hoping for a Dodger World Series run.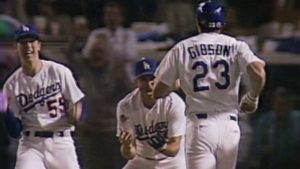 Below is a link to the trailer.