Fans and collectors alike will be able to bring home a new limited-edition bobblehead of the Los Angeles Dodgers superstar, Mookie Betts. FOCO, a leading manufacturer of sports collectables, has just released a unique new collection of MLB player bank bobbleheads that fans can store their coins in.
Mookie Betts is a household name among baseball fans, and after being traded to the Dodgers in 2020, he became even more popular. He helped the team win the World Series in 2020 and has continued to perform at the highest level.
The bobblehead features a realistic likeness of Betts. He is wearing his Dodgers uniform and is shown holding a baseball bat in his hands. The most notable feature of this bobblehead, however, is the coin bank element, which is a vault that is behind him, that fans can put their change into. It comes with Betts's name on it and the Dodgers logo on the dial and back. The bobblehead is limited to just 144 units, increasing the collectability. It retails for $70 and stands at 8in tall.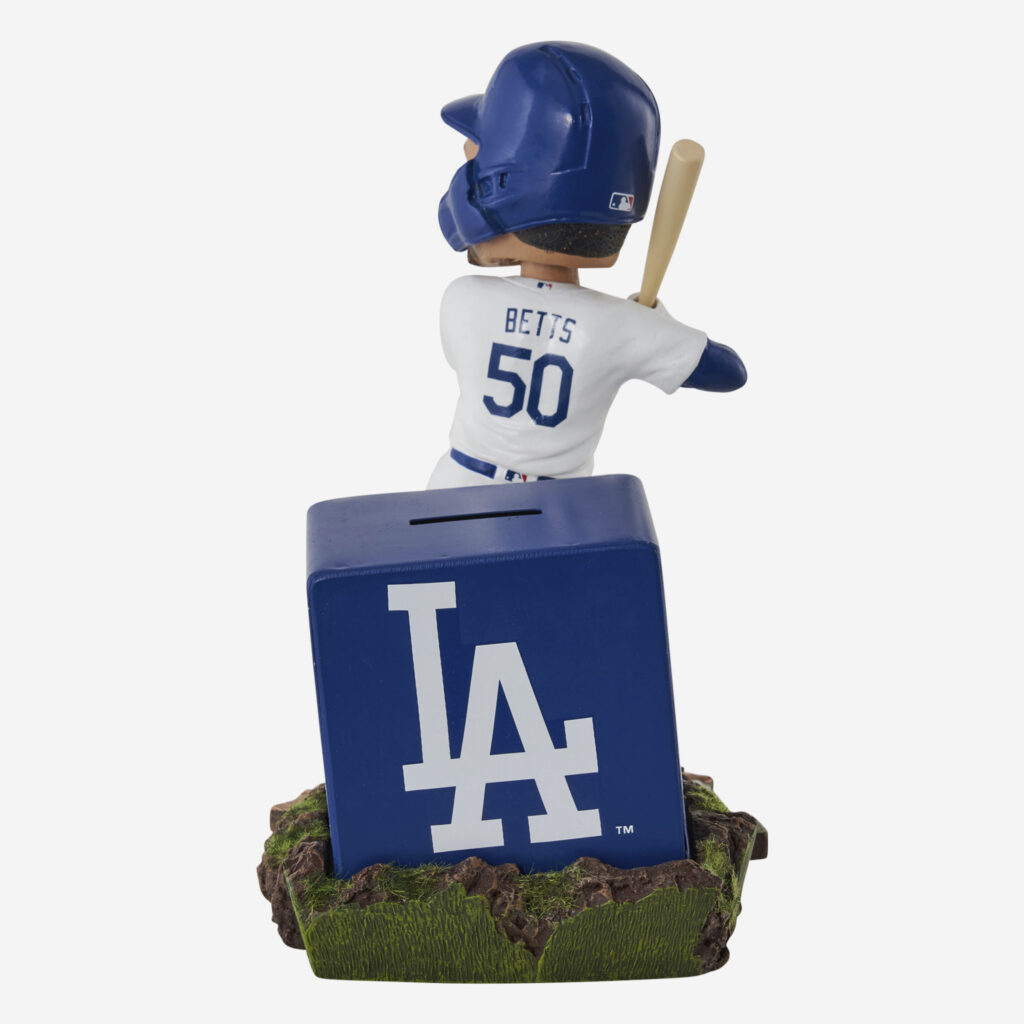 FOCO is known for its high-quality sports merchandise, and this Mookie Betts Los Angeles Dodgers Bank Bobblehead is no exception. The attention to detail is impressive, from the texture of Betts's uniform to the stitching on the baseball he's holding. The bank base is also well-crafted, with a sturdy construction that will hold up to repeated use.
Overall, this is a great addition to any Dodgers fan's collection, whether they're a die-hard Betts fan or just a casual observer of the team. The bobblehead is available for preorder now through exclusively on FOCO.com. Get yours now before they are gone forever here!