Obviously World Series are not won via projections. The game is played on the field not on paper or predictions. However everyone would agree that the 2020 Dodgers are not only going to be very very good, if not great they have the potential to be dominant. According to the most known betting sites, the Dodgers are one of the early season favorites to win the World Series.
I know we say this almost every season, but this year it seems more true than ever before. The Dodgers just acquired Mookie Betts and David Price from the Red Sox. That means they will field a lineup with two MVPs Cody Bellinger and Betts, a rookie of the year (Corey Seager), an all-star slugger (Max Muncy) and one of the most clutch bats in franchise history in Justin Turner. They'll also have two consensus top prospects in Gavin Lux and catcher Will Smith. Even A.J. Pollock is no slouch when healthy.
The bench should be equally strong with the powerful Joc Pederson (thankfully not an Angel), the multi-versatile and powerful Enrique Hernandez and the clutch Matt Beaty who hits well with runners in scoring position. Let's not forget Chris Taylor, whom the Dodgers just signed to a two-year extension. Taylor can play all over the diamond from Center Field, second base, shortstop and can bat anywhere in the lineup.
If we do that for every spot, we can see that the Dodgers are projected to have a Top 10 group at every single position.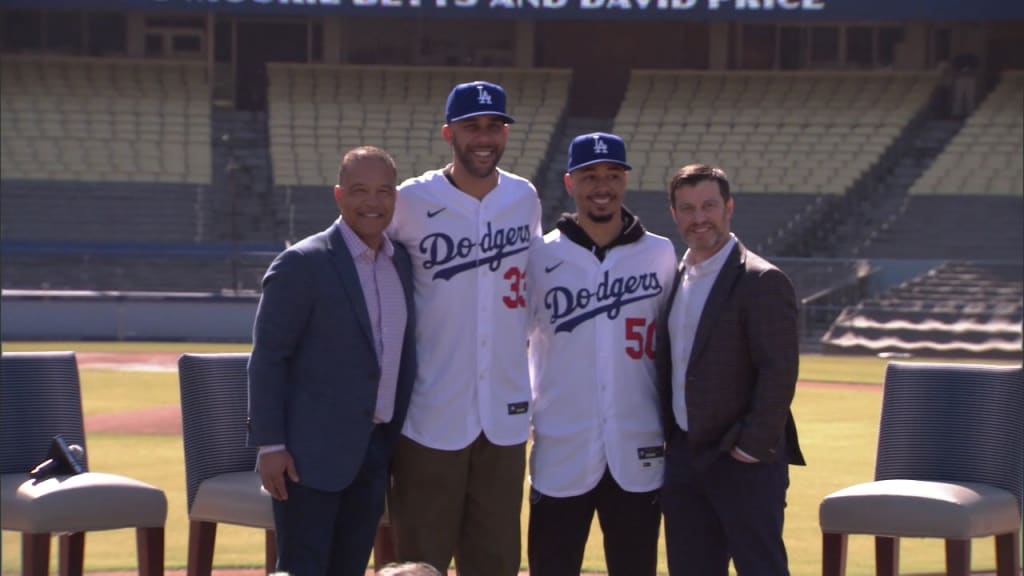 The pitching looks to be pretty strong too. The rotation features Multiple Cy Young winners in Clayton Kershaw, and David Price. Kershaw we know, while Price is the new kid in town. Walker Buehler will round out the top three. Wonderkid Julio Urias is slated to slot into the fourth spot with the fifth spot possibly going to returnee Alex Wood, or intriguing rookie Dustin May.
The bullpen may not be the most overpowering group but newly acquired flame thrower Brusdar Graterol could step into a late inning relief role if healthy. Franchise Closer Kenley Jansen has been working hard this offseason and should be ready for a rebound year. Veteran stalwart Pedro Baez and newly minted Blake Treinen round out the back half of the bullpen.
This group is so talented that projections have the Dodgers finishing in the top third in every position across the diamond. That's awfully impressive. Even more impressive is the club being projected to finish with 103 wins. They won 106 last year, and 104 in 2017. I think they are virtually a lock for at least 95 wins, but 103 is certainly possible. The Dodgers may not be the favorite, but they are one of the favorites this season to not only win the National League pennant (their third in four seasons) but finally win the World Series.