For all the misery lately, the Dodgers still had the best record in baseball. Today at home, against the hated ones, on Tommy Lasorda's 90th birthday, the Dodgers had the opportunity to take home their 5th straight NL West title. Rich Hill was on the mound facing Jeff Samardzija. Justin Turner wasn't in the lineup tonight with a stomach ailment.
Buster Posey singled in a run in the 1st inning to give the Giants a 1-0 lead. So the Dodgers fell behind early. The Dodgers haven't won at home since August 25th. Rich Hill  doubled in a run in the third inning to tie the score 1-1.  Logan Forsythe had doubled prior.
Later in the inning, Chris Taylor reached on a fielders choice. Corey Seager then walked. The big moment of the game came next when Cody Bellinger hit his 39th home run to set the National league rookie mark and the Dodgers took a 4-1 lead. Cody Bellinger has been the catalyst of the season. It's only fitting he would be the one to basically clinch the division with his moon shot.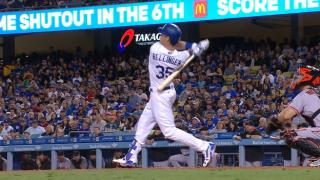 Rich Hill went six innings as the starters have been pitching better lately. The offense seems to be waking up. The bullpen did a good job tonight in keeping the lead.  Kenley Jansen closed the deal in the 9th inning with a little hiccup giving up a solo home run against the Panda.
I feel the Dodgers need to have home-field advantage to have a shot at winning the world series.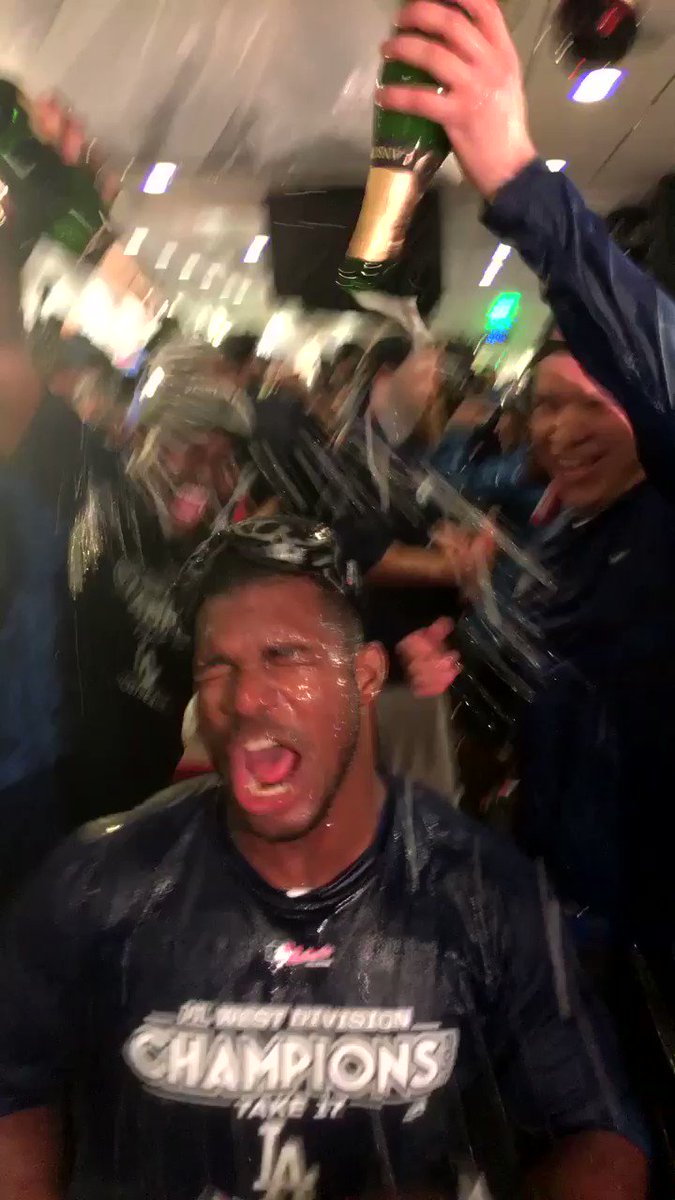 The Nationals lost tonight so the Dodgers have a 5.5 lead for best record in the National League. In a surprising turn of events the Indians lost so the Dodgers have a 2 game lead on the Indians for the best record in the League. They also have a 3.5 lead on the Astros. Don't look now but the Cardinals are only 1.5 games back of the Rockies for the 2nd wild card spot.
The Dodgers still need to hold off the Indians and Astros in the final 8 games. Use this time to get the bullpen right and play some inspired ball getting ready for the playoffs. The Corks will be popping tonight.