Two years ago, the U.S. Supreme Court broke down the legal blockades around sports betting. However, change has not come to California just yet. Voters will have the chance to vote on legal betting on athletic events in November. It is likely the vote will be positive, and an instant multi-billion-dollar industry will arise in California.
As numerous gambling bodies begin campaigns to woo voters, for everyday punters the idea of having access to sports betting online is appealing. Certainly, Dodgers fans would appreciate being able to place bets on games. Ahead of any potential legalization, you can learn here how to bet on baseball online and be prepared for the future.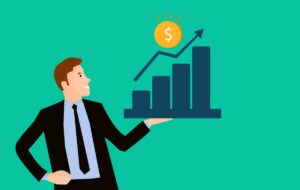 Image credit: pxhere.com
Several major gaming organizations are now reaching out to voters across California. For example, a group of 18 Native American tribes are circulating petitions under state approval to allow sports betting at tribal casino venues.
It is worth noting that any legalization of sports betting in California would not be the first time the state has been granted the right to gamble. Indeed, a statewide lottery was initiated in 1984 and voters agreed to let tribal casinos operate in 1998 and 2000. However, sports betting would open a wider market and create an enormous economic boom.
Assemblyman Adam Gray (D-Merced) is a supporter of legalized sports betting and says there is much to gain for companies if they are licensed to provide sports betting solutions. Gray is the chairman of the Assembly Governmental Organization Committee and says the state could also benefit greatly.
He points to a potential legal sports betting market that would add $2.5 billion in gross revenue to state coffers each year. Interestingly, this would instantly make California the largest sports betting market in the United States.
California would be just one beneficiary of a 2018 U.S. Supreme Court decision that broke down prohibition around sports betting. 14 states already allow sports wagers, including New Jersey, Pennsylvania, and Nevada.
What do sports franchises in California think of the proposed changes? Of course, California is rich in high-level sports, with 5 Major League Baseball (MLB) teams, 4 National Basketball Association (NBA) teams, and 3 National Football League (NFL) teams. MLB has voiced its support of introducing sports betting, although the league wants a system that protects the integrity of games.
"It's really important that California get it right, particularly because this will be the largest betting market in the country and it will be a state that other states look to," Brian Seeley, a senior league vice president and deputy general counsel for Major League Baseball, told lawmakers this month.
That sentiment was echoed by the NBA:
"Our view is that sports betting properly regulated can have benefits to bring betting out of the shadows and into the sunlight, to give us tools to allow us to monitor betting on our games and to protect the fans who bet on sports," said Dan Spillane, senior vice president and assistant general counsel for the NBA at this month's hearing at the state Capitol.