The Dodgers are entering the 2017 season once again as one of the favorites to win the World Series. The Dodgers are not only a favorite to win the World Series, but they are also a heavy favorite to win their fifth consecutive NL West title. According to SportsBettingDime.com the Dodgers are a 9-1 favorite to win the World Series. The Dodgers are a talented club with a deep farm system and it wouldn't be a surprise to see the club finally win their first World Series since 1988. Its fun to look at the odds for each team before the regular season begins. So let's take a look at some of the odds.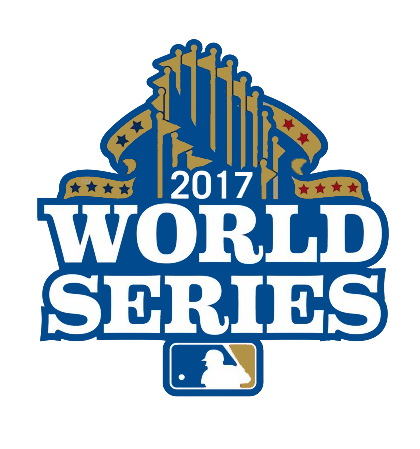 In order to do that the Dodgers would probably have to defeat the defending World Champion Chicago Cubs. The Cubs are a 7-2 favorite to repeat as World Series champion. The Washington Nationals should be competitive as well. They have 12-1 odds to win the World Series. The hated Giants have 18-1 odds to win it all.
2017 World Series Odds
Chicago Cubs: 7/2
Boston Red Sox:6/1
Cleveland Indians:7/1
Los Angeles Dodgers:9/1
Washington Nationals:12/1
Houston Astros:18/1
San Francisco Giants:18/1
Toronto Blue Jays: 20/1
Louis Cardinals:22/1
New York Mets:25/1
New York Yankees: 25/1
Texas Rangers: 30/1
Detroit Tigers: 40/1
Seattle Mariners:40/1
Baltimore Orioles: 50/1
Pittsburgh Pirates: 50/1
Colorado Rockies:70/1
Kansas City Royals: 70/1
Chicago White Sox: 80/1
Arizona Diamondbacks: 100/1
Miami Marlins: 100/1
Tampa Bay Rays: 100/1
Los Angeles Angels: 120/1
Minnesota Twins: 150/1
Oakland Athletics: 150/1
Philadelphia Phillies: 175/1
Cincinnati Reds: 200/1
Milwaukee Brewers: 200/1
Atlanta Braves: 300/1
San Diego Padres: 300/1
Over in the American League the defending American League champion Cleveland Indians have 7-1 odds of winning their first championship since 1948. The Boston Red Sox are also favorites with 6-1 odds. The Toronto Blue Jays can't be counted either as their odds are 20-1.
On the flip side the San Diego Padres and Atlanta Braves have 300-1 odds of winning a championship. The Milwaukee Brewers are 200-1 odds to win. The Oakland A's are 150-1 odds, and the Angels are 120-1 odds to win a championship.
There are several clubs with the best odds of improvement. One club that caught my eye was the Arizona Dbacks, the Dodger's division rival in the NL West. The Snakes have  9-1 odds for improvement. I guess when you have nowhere to go but up, you're likely to improve.
On the flip side of this, there are clubs with the biggest odds of regression. If we take a look we see that Cubs have 10-1 odds of regressing in 2017. That will happen when you win 103 games the season before. The Cubs have nowhere to go but down.
There are odds for everything. There are odds for how many players will hit 50 home runs, (Newsflash, Mike Trout or Bryce Harper could do it). There are also odds for a club breaking the 120 win barrier. There are odds for a team to lose 120 games, and pace of play odds as well. For example will games be longer or shorter in 2017? Will there be any 20 inning marathons this season? Those are always fun. The odds are that there will be plenty of them this season. Someone is likely to defy those odds.