Baseball fans and collectors, get ready to add a dash of nostalgia to your memorabilia collection! FOCO has just hit a home run with the release of their latest masterpiece: the Los Angeles Dodgers Peanuts Charlie Brown & Snoopy Dual Mini Bobblehead. What may seem like an unlikely pair at first glance, but upon closer examination, their connection becomes clear. Both are beloved American institutions that have stood the test of time, bringing joy to generations of fans. The Dodgers, with their storied history and passionate fan base, are a baseball institution, while Peanuts, with its endearing characters like Charlie Brown and Snoopy, is a timeless comic strip cherished by readers for over seven decades.
For collectors, this mini bobblehead is a must-have addition to their treasure trove. The Los Angeles Dodgers Peanuts Charlie Brown & Snoopy Dual Mini Bobblehead features Charlie Brown & Snoopy both rocking Dodgers hats and Dodgers colored clothing. Charlie is in a seated position and is holding Snoopy in a dog bowl. They are both positioned atop a Dodgers themed base with the team logo centered in front, baseball glove next to Charlie Brown, and flowers along the edges of the base. The bobblehead is limited to 150 units, retails for $50, and stand close to 5in tall.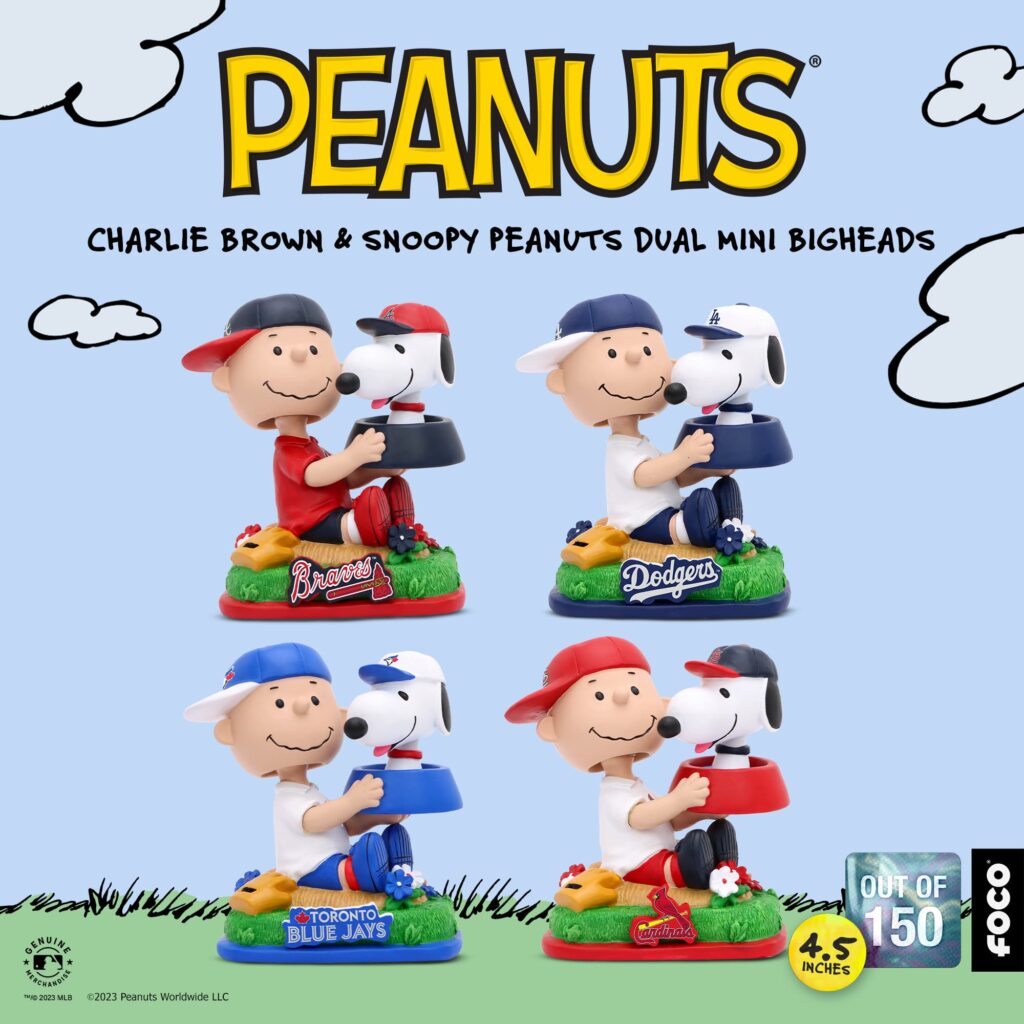 Not only is this collectible a visual delight, but it also comes packaged in a themed box, making it an excellent gift option for fellow fans, friends, and family. Whether you're a Dodgers devotee, a Peanuts aficionado, or both, this bobblehead is a symbol of the enduring love for these two American classics.
FOCO has made it easy for fans to get their hands on this limited-edition bobblehead. It's available for purchase exclusively on their official website. With its exclusivity and the immense popularity of both the Dodgers and Peanuts, it's advisable to secure your bobblehead sooner rather than later. Don't miss the chance to grab yours here!