Today marks the final game of the regular season between the Dodgers and the Giants and also marks the final game of Vin Scully's brilliant career. We're witnessing the end of an era and it's sad. Dodger baseball may never be the same and I think I can speak for everyone when I say that all I want to hear today is the sound of Vin's beautiful dulcet voice one last time.
Oh sure the games go on. The Dodgers are assured that they blew their chance to get home field in the NLDS and will have to start off on the road in Washington on Friday. The Giants are battling for a wild card and can get it with a win this afternoon. More important is that Vin is saying goodbye and we all must deal with it in our own way.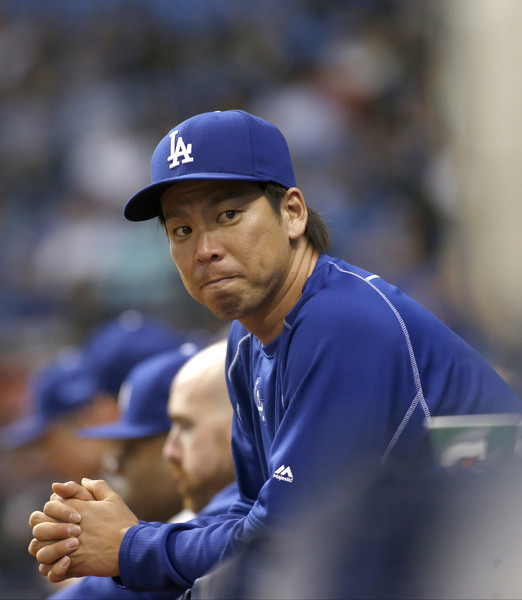 Dodgers Lineup @San Francisco
Today's Dodger lineup:
Kendrick LF
Turner 3B
Seager SS
Puig RF
González 1B
Grandal C
Pederson CF
Utley 2B
Maeda P

— Los Angeles Dodgers (@Dodgers) October 2, 2016
Kenta Maeda-16-10 vs. Matt Moore-12-12
Game Time – 12:10 PM – TV- SNLA-KTLA 5
As for today's game, the Dodgers are trying to avoid a sweep. They've been playing like collective garbage since clinching the NL West a week ago. These games are meaningless for them but they missed a chance to enact some revenge and knock the Giants out of the postseason. My fear is if you let them in again they may go another run. Only time will tell.
I wanted to thank all of you for following along and commenting all season long with us. I want to declare this day Ladodgerreport reader appreciation day in honor of all of you. Without you guys, there wouldn't be a site or blog over here. Not to mention I would be pretty bored.
In honor of Vin Scully's last day in the Dodgers booth, Hawk has a message for the legendary broadcaster. pic.twitter.com/ryUEuqkwtd

— Chicago White Sox (@whitesox) October 2, 2016
The pitching match-up will have Kenta Maeda facing left hander Matt Moore. That seems secondary at this point. Many people around baseball wanted to say goodbye to Vin including long time White Sox announcer Hawk Harrelson. Vin will always be a good guy.
And so will all of you! Again I thank you for being here.