The Dodgers are coming off an 8-4 victory over the Pirates yesterday which hopefully ended the jinx against them.  The game wasn't without casualities.  Justin Turner didn't play due to a right hand contusion and Brandon McCarthy exited in the 2nd inning due to a hip issue.  The Dodgers kept pace with the Giants and remain 1 game back in the NL West.
Today marks the return of P Brett Anderson who will make his first start of the year and his first start since last year's NLDS against the Mets. Bud Norris, Adam Liberatore, and Rich Hill should make their returns this week as well. So the Dodgers are getting some reinforcements.
Today's Dodger lineup against the Pirates:
Utley 2B
Reddick RF
Seager SS
Gonzalez 1B
Grandal C
Pederson CF
Kendrick LF
Segedin 3B
Anderson P
Brett Anderson 0-0 0.00 ERA against Chad Kuhl 2-0 3.91 ERA
Game Time – 1:10 PM – TV – SNLA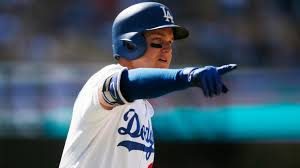 Chad Kuhl last faced the Dodgers on 6-26 which was the last game that Clayton Kershaw pitched. Kuhl actually got the win in that game. The Dodgers managed four hits in that game, including a double and home-run by Turner. As you can see no Justin Turner again. Corey Seager also had a double in that game. In regards to Justin Turner he should play on Tuesday. McCarthy and Josh Ravin are headed to the DL aka "mash unit." Bud Norris will pitch on Thursday.
This will be the Pirates lineup today:
Harrison 2B Marte LF McCutchen CF Freese 1B Kang 3B Mercer SS Cervelli C Rodriguez RF Kuhl P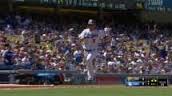 This is how Brett Anderson has done against some of the Pirate's players in the past:
So it would seem they have hit him pretty well especially Andrew McCutchen. The Pirates would seem to have the advantage since this is Brett Anderson's first start. The Dodgers bullpen should keep ready. Brock Stewart was seen in the clubhouse. He probably will be the long man today.
Brock Stewart is in #Dodgers clubhouse.

— Alanna Rizzo (@alannarizzo) August 14, 2016
The Dodgers have been hitting the cover off the ball against the Pirates this weekend and hopefully will figure Kuhl today because he was a "Kuhl Customer" last time. I also hope to see Johnny Cueto continue his 2nd half flameout against the Orioles today.  
The Dodgers will go on the road and play three against the Phillies and four against the Reds this week. They have to take advantage of this trip. The next Dodger home stand will feature the Giants and the Cubs.