The Dodgers just missed the 2016 World Series, but you would be hard pressed to find someone who would argue that was because of Justin Turner or Kenley Jansen. In fact, the boys in blue advanced as far as they did because of the work that Jansen and Turner put in this past season.
The Dodgers extended mediocre qualifying offers to the two (one year, with less than 10% raises), which practically guaranteed their star third baseman and elite closer would test the waters of free agency. Why the Dodgers took this route baffles me, as the team could ill-afford to lose Turner's defense and right-handed power at the plate, or Jansen's willingness to lay it all out for multiple inning saves if that's what the team needs.
Jansen and Turner will almost certainly be courted by the Yankees, World Series champion Cubs, and the hated Giants. Those teams will surely put up multi-year, superstar salaried contracts that the Dodgers' will be forced to top if they want to keep one or both.
If the Dodgers decide they will only commit to one, I'm hoping it's JT.
Turner came of age with the Dodgers, improving steadily in each of his three seasons in LA. He's not a flashy third baseman, but his defense is rock solid. He put up Defensive Runs Saved (+7) and Ultimate Zone Rating (+14) numbers in 2016. He's also become a certified power hitter, launching a career-best 27 homers.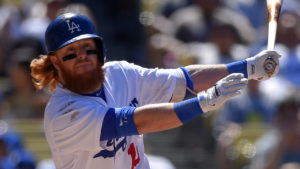 Despite his propensity to surrender ninth inning home runs too often for my comfort, I would welcome Jansen's return to Chavez Ravine in 2017. I'm just not so sure the Dodgers feel the same way.
They should have locked up Jansen with a serious, multi-year contract after 2015. They didn't, and then they actively sought closer Aroldis Chapman in 2016. The deal fell through, but rumors abound that the Dodgers are trying for Chapman again. Sorry, those of you who don't want Chapman in LA because of his personal issues, but it seems the Dodgers are more interested in him than Jansen.
All of which leads me to believe the Dodgers are actively considering life without Jansen, despite his brilliant 1.83 ERA and 0.67 WHIP in 2016. He showed the baseball world what he's made of in the postseason, when he recorded three saves and a 0.86 WHIP, including three perfect innings in Game 6 of the NLCS.
The Dodgers figured he didn't even merit a 10% raise.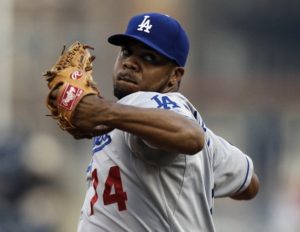 Strike up the band! We're just getting started.