What's the one thing we've seen just once at Dodger Stadium in the historical park's 56-year resume? That would the all-star game of course. And according to multiple sources on the internet, we might be seeing its return to Dodger Stadium in the near future.
The Dodgers front office is fighting hard to secure the game for 2020 at Dodger Stadium. The last and only time the midsummer classic as they call it has been hosted by the Dodgers was back in 1980. That was the year that the Dodgers also unveiled the brand new state of the art diamond vision above the left field pavilions. Ah sweet diamond vision I've missed you, but I digress.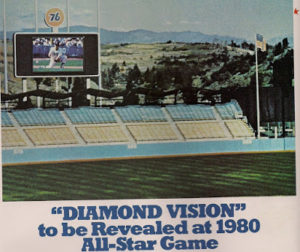 The Dodgers are so hyped about bringing the all-star game back to Chavez Ravine that they're willing to pay 100,000 dollars for it. The Los Angeles City Council has to authorize a contract between the two sides first. Which they already did. There's an all-star game selection committee that decides on where the future games will be held. That means MLB officials have to inspect and approve Dodger Stadium first before the game is played there.
But what officials would ever disapprove Dodger Stadium? It's the most beautiful park in baseball. The sights and sounds, the pavilions, the Los Angeles view, the pristine field, and the classic design. The place is dripping with history and Montejo beer. There is no better place for an all-star game than Dodger Stadium.
This year's all-star game is being held in Washington D.C. at National's Park. Too bad the Dodgers couldn't have hosted this year because Dave Roberts will be managing the National League squad. And you know what that means don't you? It means the Dodgers will have a lot of all-stars represented this year. I'm guessing more than half the team will be Dodgers. Everyone's an all-star this year. Just think, Enrique Hernandez…..all-star. Ross Stripling….all-star. Pedro Baez? Definitely all-star. Even peanut man Roger Owens may find himself on the NL roster as well. Actually Roger probably deserves it more than Baez does, but you get the idea.