We can't attend Dodger games in person because of the Pandemic, but we can still have some of our favorite snacks at home while we watch the games. That's one of the things I miss the most about not being able to be at Dodger Stadium, and that's the tasty game snacks. Smart & Final is recreating that in-game experience by bringing it into your living rooms with the root for the home team campaign. You could win a Smart & Final 100 Dollar gift card by participating.
Smart & Final will be bringing snacking awareness the entire week through 9-30 with the root for the home team campaign. They'll also be doing a special Twitter snack chat along with the Dodgers. For this I will be participating on the LADR twitter page by answering questions for one hour from 12-1PM PST on Wednesday September 23. For this we are asking the readers to share their favorite couch snacks during Dodger games. There will also be a question and answer portion as well. Smart & Final is the official grocery partner of the Los Angeles Dodgers.
Join us for our Smart & Final Twitter Snack Chat on 9/23/20 @ 12PM PST. We'll be talking about our favorite stadium snacks with the @Dodgers, and you'll have a chance to win a $100 Smart & Final gift card to indulge on all your favorite snacks! ??? https://t.co/z7qtKLmiQH pic.twitter.com/aJ8Vld4d4Z

— Smart & Final (@smartfinal) September 22, 2020
Everyone has different pallets and diets so I know that everyone has their own go-to snacks during game time. I am a bit unique as I have type 1 diabetes, so my favorite choices are going to be quite different than the average snacker. So what are my favorite snacks when the Dodgers are on my tube?
For me, a great snack at game time is always high in protein and low in carbs. For example, some First Street Beef Jerky always works. This is a great snack for diabetics. You gotta get the nitrate free bag too. No need to consume those dastardly nitrates if you don't have too.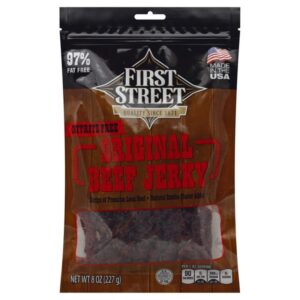 You can't have Dodger time without some nachos. First Street nachos is a classic game time snack for anyone. And what game would be complete without some peanuts. You seriously can't watch a Dodger game without munching on some peanuts. Just ask Roger Owens, and he'll behind the back toss you a bag from several rows away.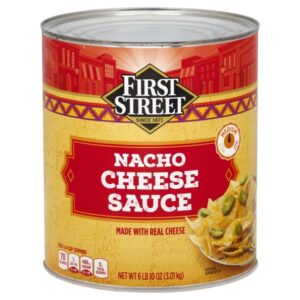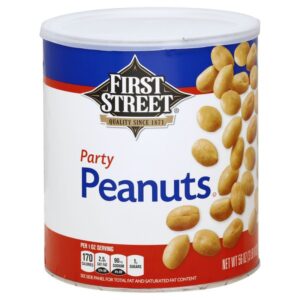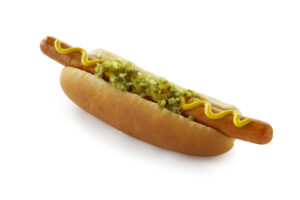 While you are out at Smart & Final you might as well pick up some Dodger dogs. That is an absolute must for any Dodger fan to complete their snack plate. If you would like to be in on the snack chat and I recommend you do, just go to twitter and search for the hashtag #SFSnackChat on Wednesday September 23 between 12 PM and 1PM PST. There will be five questions and answers during that time all about the Dodger game at home snacking experience.  It'll be fun. So join us and Smart & Final on Wednesday September 23 from 12PM-1PM PST and get your snack on.