The annual MLB winter meetings are underway. As usual the Dodgers are rumored to be in on every player under the sun yet nothing ever comes to fruition. The Dodgers haven't done anything at the winter meetings since Andrew Friedman first took power in the winter of 2014. Since then he attends the meetings but doesn't do well….anything. It would behoove Friedman to actually take his hands out of his pockets and then take said wallet out of those same pockets, and then open said wallet and make some kind of move.
Yet time and time again the rumors never materialize. Again this winter we are hearing the Dodgers are targeting "elite talent". Well thank you PR generated rumors, the Dodgers SHOULD be targeting elite talent. They should be doing that every year. Unfortunately it's never elite talent that ends up donning Dodger Blue, but instead guys like Brandon McCarthy and Joe Kelly. So so so bad.
Perhaps this offseason will be different. Maybe the Dodger's shocking display of incompetence and the club's pathetic playoff oust will finally clue Friedman in that he may need to, ya know, acquire talented players in the offseason. It's about adding players that can make a difference.
Speaking of those difference makers, it won't be Stephen Strasburg after the news broke that the World Series champion Washington Nationals re-signed him to a record setting contract. With Strasburg off the board and the chances of the Dodgers signing Gerrit Cole almost non-existent, means that the Dodgers better bring back Hyun-jin Ryu or suffer another season of mediocre pitching.
Andrew Friedman said the Dodgers' only position of need that is "omnipresent" is the bullpen. He said there is flexibility regarding all other positions. He said there are about a dozen free agents the club has targeted, and expects talks this week will crystalize trade targets.

— Ken Gurnick (@kengurnick) December 10, 2019
The Dodgers however are "rumored" to be in on Ryu. Oh and they are rumored to be in on Anthony Rendon, and Josh Donaldson, and Cole, and all the players. The "little" Dodgers are of course hamstrung by their tight small market payroll of only 178 million dollars. Thank god by 2021 that 93 million dollars will be coming off the books. I mean hey we don't want the Dodgers to actually spend resources on pitching or anything.
I would be totally fine with Ryu returning to LA for the record. With Strasburg off the boards and a better likelihood of me playing third base next season then the Dodgers signing Cole, makes me want to see Rendon brought in even more. Hey look, there's another rumor of this happening and the Dodgers transitioning Justin Turner to first base.
I've had it with Friedman. I want to see action this winter. I want to see at least one top free agent signed this offseason. I want to see Ryu brought back and either Rendon, Donaldson, or Cole signed. No stupid trades. No journeymen or injury riddled pitchers. No inactivity. Because if the highlight of the Dodger's hot stove is this…..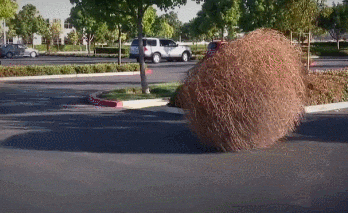 Then it will be officially time to end the Andrew Friedman era. It's time to make some moves.