The Dodgers forced game 7 of the World Series after a thrilling Halloween 3-1 victory over the Astros in game 6 to tie the series at three games apiece. Tonight we'll witness the first World Series game 7 at Dodger Stadium in history. Make sure you are here or at Chavez Ravine, or watching on television because the Dodgers can clinch the World Series championship for the first time in 29 years. What we've wanted for our entire lives is about to come to fruition.
Honestly, I don't' know what to say or write at this point. I don't want to jinx anything. I don't want to move, or do anything until the last out is made and the trophy is hoisted. I wouldn't know how to write this either way. This has been one of the most exciting yet stressful World Series in baseball history. Poor James, he's got the duties tonight for the finale. I'm excited for him or I feel sorry for him. We'll find out which one in a few hours.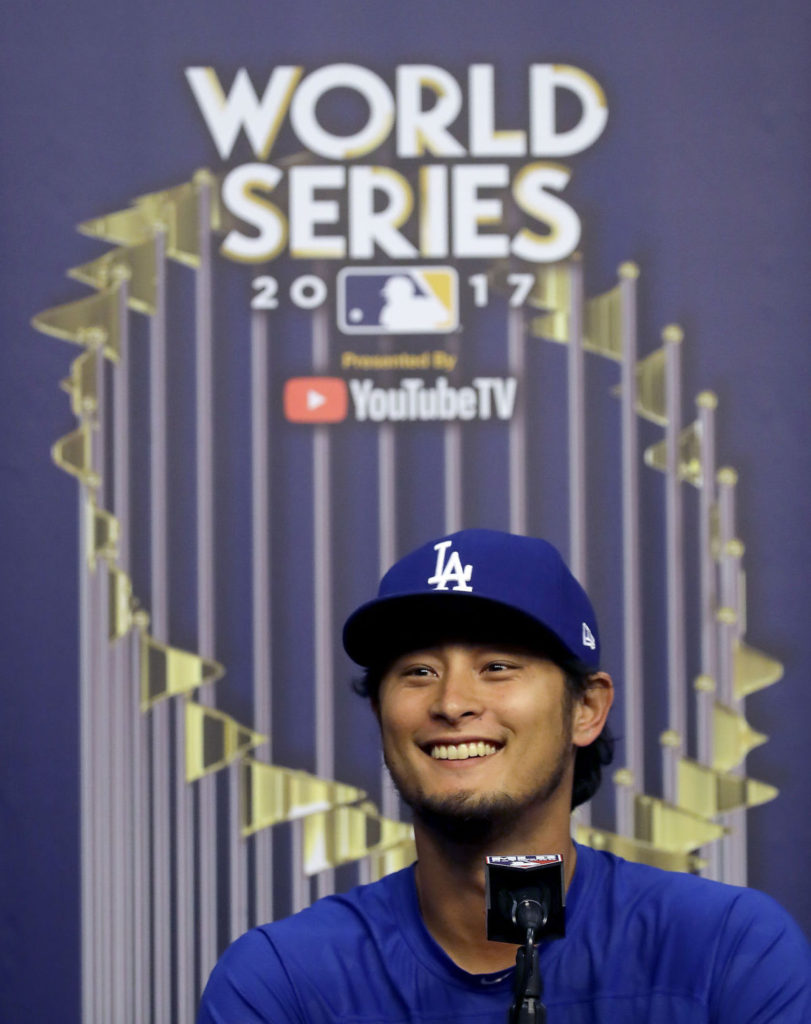 Tonight's starting pitchers will be Lance McCullers Jr. for the Astros and the Dodgers will send Yu Darvish to the mound. Darvish is trying to make up for his horrid start in game 3. Absolutely everyone should be available including Clayton Kershaw, Alex Wood, Brandon McCarthy, Josh Fields, Sandy Koufax, Fernando Valenzuela, anyone who can pitch an inning.
Here is the Astros lineup below
For all the marbles.
⚾️ 7:20pm
? @MLBONFOX
? @SportsTalk790 & ESPN Deportes#EarnHistory https://t.co/XyP9q0QXrM

— Houston Astros (@astros) November 1, 2017
And here is the Dodgers lineup
#ThisTeam // #WorldSeries Game 7:
Taylor CF
Seager SS
Turner 3B
Bellinger 1B
Puig RF
Pederson LF
Forsythe 2B
Barnes C
Darvish P pic.twitter.com/XYQ2ZbCz62

— Los Angeles Dodgers (@Dodgers) November 1, 2017
If the Dodgers get the win today it's going to be bedlam at Dodger Stadium. There could be looting and rioting all over Los Angeles. Make sure you wake your children up if they are sleeping so they are witness to history. No, not for the looting of course but to watch the Dodgers win the World Series. Man is this going to be stressful and glorious. Or heartbreaking. Or exhilarating. Will we see history? Or heartache?
Blue Heaven in November. #Game7 pic.twitter.com/nAbVJ6r3wS

— Los Angeles Dodgers (@Dodgers) November 1, 2017
I just need someone to hold me during all of this until it's over………….… @omsports42
Go Blue!