Maybe you noticed Enrique Hernandez, the Banana Kid, making a fashion statement with the home whites at Dodger Stadium.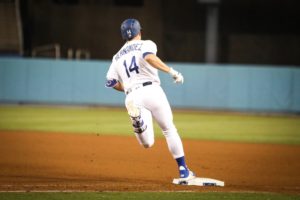 Kike rocked the tight pants last night, and he ripped a solo home run against the Reds in last night's game. Will the home run pants be back tonight? Or were they a one and done?
Kike is well-known for his unique antics, such as the Rally Banana. Will the new (but not new) fashion catch on with any of the other Dodgers? The last time the team won a World Series, they wore that tight pants fashion.  Get a gander of present-day Dodgers broadcaster Orel Hershiser…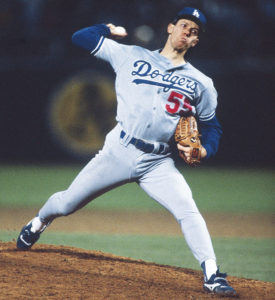 Check out Gibby…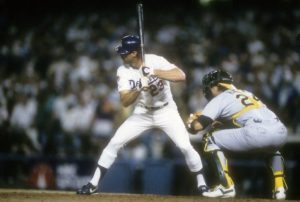 Not a lot of room to breathe. Here's a team shot. A whole lotta Kike going on there…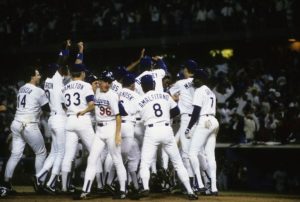 The Dodgers won a World Series in stretch pants. Although they've come close the last few years, that was the last time they stood atop the mountain. Maybe yoga pants are the missing ingredient.