We have more news from the newly created Baseball United league. The first professional baseball league focused on the Indian and Middle-East subcontinent has announced the date and times of their Dubai showcase. The first game in League history will feature the Karachi Monarchs versus the host Mumbai Cobras on November 10, at 11 AM EST.
The showcase is scheduled from November 10-12 with all games being played in Dubai at Dubai International Stadium. That's an old cricket stadium being transformed into a baseball venue. They have a double-header scheduled for November 11, the showcase will also feature a fan fest, concerts, and opening and closing ceremonies. Here is what Kash Shaikh Baseball United President had to say,
"Mumbai vs Karachi might be the most epic way to open any sports league," said Kash Baseball United CEO and majority owner. We are looking forward to welcoming baseball fans from all walks of life – and from dozens of different countries to enjoy this classic showdown"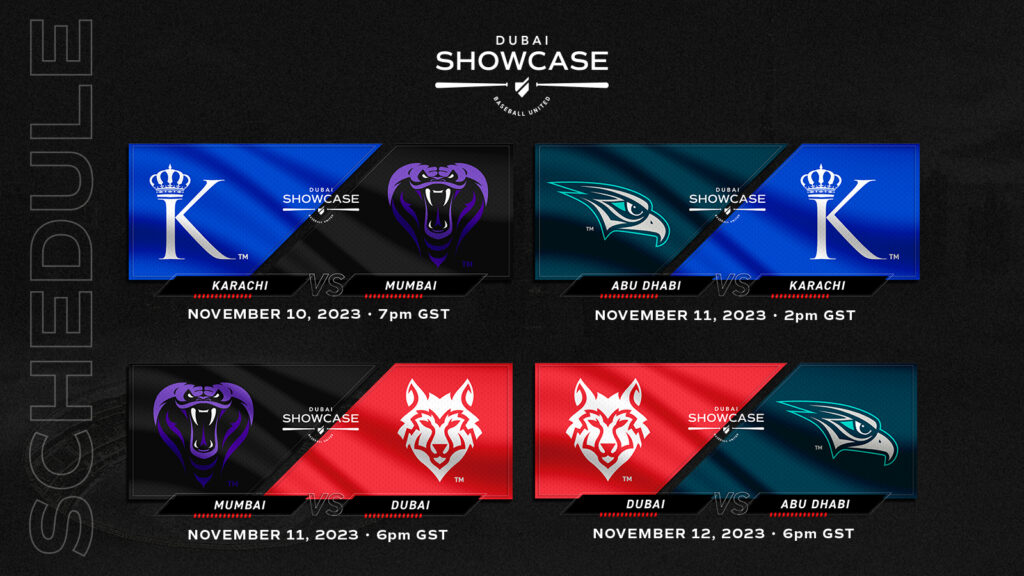 And isn't that what the Baseball United League is all about? Global inclusion with Baseball becoming a worldwide sport. Pretty cool stuff. Check out the official press release on the Baseball United site. Don't forget to watch the showcase in November.