The early days of 2021 so far have been a tough one for the Dodger's family. First the loss of Vin Scully's beloved wife Sandra, and now the loss of Tommy Lasorda. Words can't describe how tough those losses have been for the Scully, Lasorda families and Dodgers organization. Today I wanted to speak to you about Tommy.
Tommy Lasorda was one of a kind. There will never be another Tommy, perhaps the greatest manager in Dodgers history. Tommy managed the Dodgers for 20 years, won 1,599 games, four National League pennants and two World Series championships. After retirement he then won an olympic gold medal for good measure. He was a shoe in for the hall and not surprisingly was elected into the hall of fame shortly after. It was well deserved.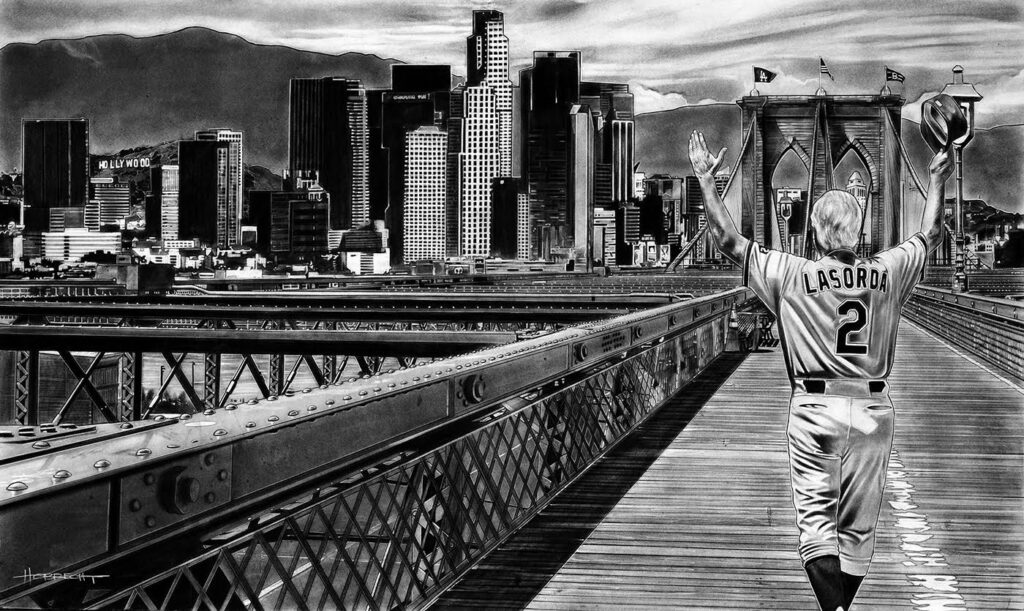 Tommy may have been most well known for his explosively hilarious tirades, but I think he was more well known for his uncanny ability as the ultimate motivator. He was not just a fantastic manager, but a tremendous coach. His passion was rivaled by nobody. Dave Hobrecht and The all-time crew has brought back some amazing artwork to honor Tommy Lasorda. Check it out, and check out their website to view some of their other incredible artwork.