These games don't count. That's what we gotta keep telling ourselves after the Dodgers lost the finale of the Freeway series to the Angels by an 8-1 score. The Dodgers were easily swept and looked pathetic.  Alex Wood got bombed, and the club only scored one run again. It's almost as if we never left 2015.
You know I want to give Alex Wood a chance, and trust me I will wait until the real games start before I rip into him over here. The guy is not making it easy for me though. Once again, Wood had another horrendous outing. I guess it wasn't that bad, so I might be exaggerating a bit. The Angels crushed him though as he allowed four runs on eight hits across 3.2 innings pitched. Wood had no strikeouts and walked two.
That seems to be a problem for Wood lately. His inability to miss bats has been present. Although he has struck out 13 in 14 innings this spring. Overall, Wood has looked bad. I won't quote anymore spring stats to tell you this (despite his 6.43 ERA); you can just watch him pitch. He's just been bad overall. He allows a ton of base runners and can't get past the third or fourth inning without getting torched.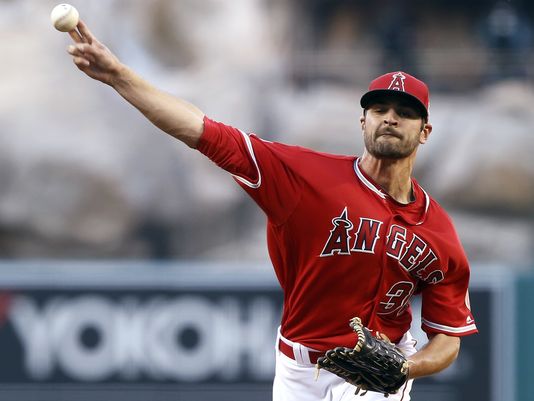 Fortunately for Wood, Zach Lee was equally as bad. So Lee's lousy pitching somewhat overshadowed Wood's awful pitching. Lee relieved Wood and allowed three earned runs on five hits across 3.1 innings pitched. Those hits included a three-run double from Mike Trout, who had missed the first two games of the series because of illness. Albert Pujols added a three-run home run for good measure, and the Dodgers were out of it.
The Angels scored one run in the third, three in the fourth, and three more in the sixth. As for the Dodger offense, it didn't exist on Saturday night. The only Dodger to have two hits or more was Adrian Gonzalez. The Dodgers scored their lone run in the fourth. In that frame, Corey Seager doubled, and went to third after Joc Pederson's bloop single. Seager scored on Scott Van Slyke's double play grounder. That was how the Dodger's only run touched the plate. If you remember the Dodgers only scored on outs in a lot of games in 2015. It was common to see the Dodgers scoring one or two runs on a ground out, double play, or sacrifice fly. Overall the Dodgers scored one run on seven hits.
Opposing starter Nick Tropeano did his job quite well. He kept the Dodgers quiet all night. He allowed just one earned run on four hits through four frames. He struck out two and walked two. Tyler Skaggs pitched three scoreless innings of relief whiffing three.
The Dodgers also got the news that second baseman Howie Kendrick, and catcher Yasmani Grandal will both be starting the season on the disabled list. Kendrick is battling a strained calf muscle, and Grandal the forearm problem. We knew about Kendrick, but the Dodgers were hopeful that maybe Grandal could make the opening day lineup. Both players are expected to be back by Dodger Stadium opening day on April 12th. The disabled list stints are retroactive back to March 25th.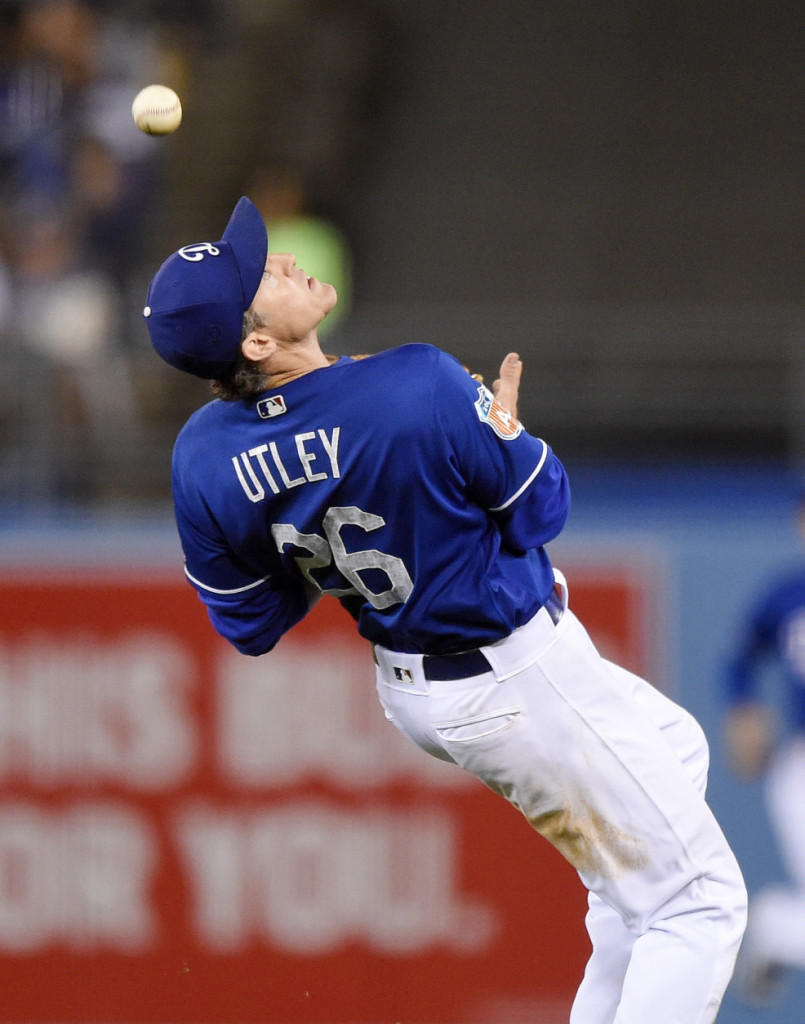 What concerns me more than anything is the lack of offense. The Dodgers haven't hit much the last couple of weeks of spring. They scored just three runs in the three Freeway Series games against the Angels. The games don't count, but perhaps we should be a little worried.
I'm just concerned because I see them falling into the same bad habits from 2015. You know, the terrible plate approaches, routine outs, and the non-existent offense. Giving up too many runs early in games, and overall poor offense and fundamentals. I think the players are capable of turning it on come Monday when the games count. So this is no time to panic. This has been a lousy spring anyways, and I am glad it's over. I'm ready for the regular season to begin. Let's just put it behind us and look forward to an exciting season.
Despite the poor spring, the Dodgers are a deep and talented club, and are going to be very competitive this season. The Dodgers have Sunday off, and then opening day in San Diego is Monday afternoon at 4:00 when Clayton Kershaw will counter Tyson Ross. We'll be covering every game over here at Ladodgerreport. So this is the place to be for daily Dodger coverage, opinions/discussion. The journey to stop this nasty 28-year World Series drought starts now! Here we go guys!
Go Blue