Before Friday night's game against the Colorado Rockies, the Dodgers began Vin Scully Weekend with an extended tribute that featured politicians, ex and present Dodgers, the Commissioner of Baseball, and Kevin Costner.
In case you missed the festivities, here are some photos and videos from the unforgettable night.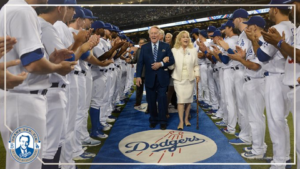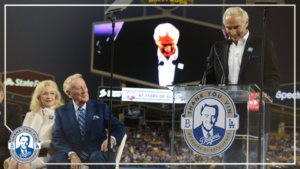 Sandy Koufax: "As many times as I've stood on this field, I've never been more nervous than this."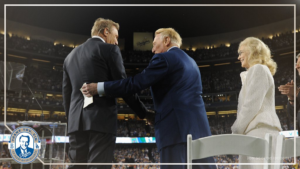 Vinny and Kevin Costner.
Below, a humbled Vinny and proud Mrs. Scully…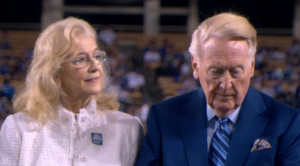 The entire Costner speech is worth hearing. It had numerous poignant moments. The speech video is too big to upload in the post, but here is a link to the video: http://m.mlb.com/lad/video/topic/8911656/v1183998083/collad-costner-on-the-legacy-of-vin-scully/?c_id=la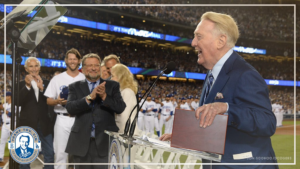 And then, the Master spoke…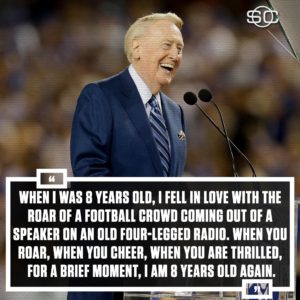 Here is the link to Vinny's speech: http://m.mlb.com/lad/video/topic/8911656/v1184027883/collad-scully-on-his-amazing-67year-career/?c_id=la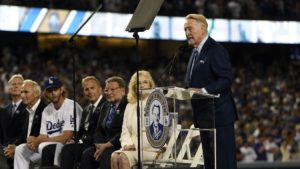 The boys in the press box were star struck…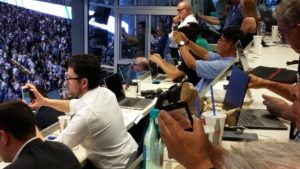 Even the umps acknowledged the best there ever was…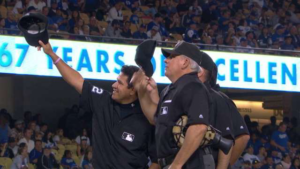 The players lined Vinny's way to the dugout. On the grass behind the mound, you can see where the Los Angeles Philharmonic, led by John Williams, played the National Anthem.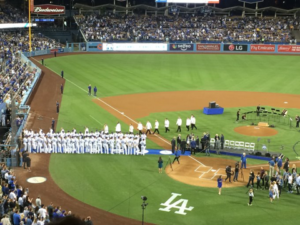 During the seventh inning stretch, Vinny led the singing of Take Me Out to the Ballgame. Then he dropped a banner to all of us…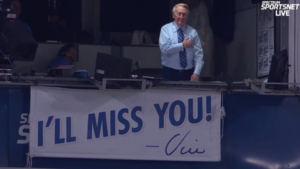 What a glorious night it was.